About Our Team
Jessica Dolan
Real Estate Agent
Over 7 years ago Jessica moved back to the beautiful mountains and lakes of the Sunapee region, where she spent her childhood years, to raise her children. After running her own high end fashion business in the Wellesley, Massachusetts area, she transitioned into her lifelong passion, real estate sales.
A member of NH Association of Realtors and National Association of Realtors, Jessica brings to Dolan Real Estate an incredible work ethic, intelligence and patience. This work ethic dictates that she takes the utmost care of what may be her client's most valuable asset. Respectful of homeowner's requirements, understanding the buyer demographic for a property, extensive knowledge of the local market and performing due diligence throughout a transaction, have achieved wonderful results for her clients - both buyers and sellers - and as a result have helped her forge relationships with homeowners who refer her to friends and family again and again.
Jessica started her own firm with her husband, Dolan Real Estate, to bring her talents to the Lake Sunapee Region. Jessica makes her clients a top priority through constant communication, keeping them fully informed throughout the entire process. She believes that if you're not left with an amazing experience, she hasn't done her job. Success isn't measured through achievements or awards, but through her client's satisfaction.
Jessica's love of the sights, sounds, and people in the this lovely New England country setting, makes selling real estate in Lake Sunapee Region and the Upper Valley an exciting and rewarding endeavor.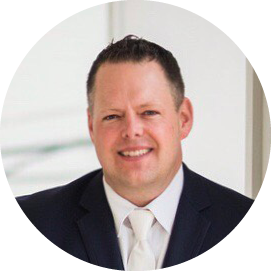 Anthony Dolan
Real Estate Agent
Raised in Worcester, Massachusetts, Anthony began his professional career in Wellesley, MA managing restaurants for Back Bay Restaurant Group. Relocating to Sunapee, NH in 2011, Anthony now lives in the beautiful lake and mountain region he represents with his wife Jessica Dolan and their five children.
Anthony's college education and graduate studies in ecommerce development and database management give him an in-depth look at and understanding of today's technology and how it relates to the real estate industry.
After college Anthony spent time working for Wright Design and worked on corporate packaging, logo's, ads and website designs for many New England companies like Market Basket, Colgate, Welch's, and BJ's Wholesale Club. He also has over twenty years of hospitality experience, fourteen of them as Restaurant General Manager. As General Manager he managed multiple locations that produced millions in sales annually. These professional experiences allow him to form strong client/customer relationships and the ability to deal with variety of people.
Anthony prides himself on his approach to real estate, one that is direct, honest, and focused on making sure the needs and expectations of both the sellers and buyers are not only met, but greatly exceeded. He is passionate about the community he lives in and represents, and is eager to share his knowledge and expertise with his clients.
New age marketing strategies, a deep understanding of technological advances, and insight into the local real estate landscape keep Anthony ahead of the curve in today's rapidly evolving real estate environment.
I look forward to your call and working with you in your real estate sale or search in the area.
Our Mission
Clients come first. I pledge to be in constant communication with my clients, keeping them fully informed throughout the entire buying or selling process. I believe that if you're not left with an amazing experience, I haven't done my job. I don't measure success through achievements or awards, but through the satisfaction of my clients.